Hey guys,
Bear with me here.
Thesis: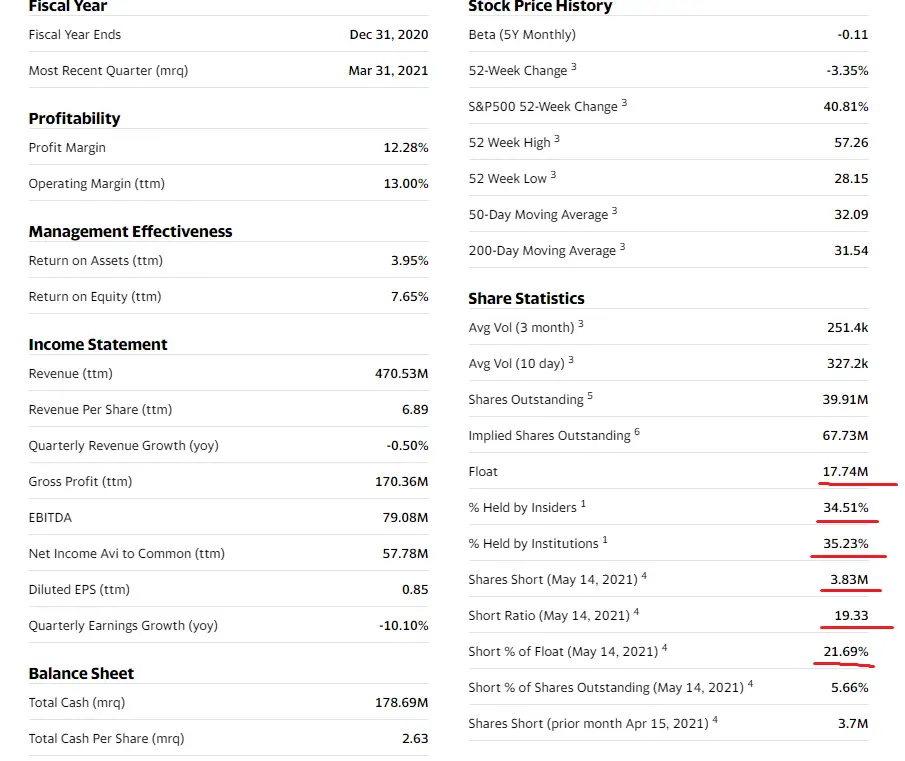 Tootsie Roll currently is trending upwards on almost no news. This presents a massive opportunity for investors as the short percentage is around 21% on an already low float of 17.5 million. Typical intraday volume for $TR is around 700,000 as of writing this and the implied volatility on options is insanely low right now.
Chart and Option Chain:
As you can see above Tootsie Roll has trended sideways for the past several months with no major movements. This has caused the implied volatility on options to plummet and as of 06/10/2021 you can scoop up contracts that expire 191 days (December of 2021) from now for .85 a contract. That's a steal on such a volatile stock, and I feel sorry for whomever sold them.
Conclusion:
Basically Tootsie Roll is a ticking timebomb. It has public support in the form of posts on Wall Street Bets and only needs to trend up a little before it will start to go parabolic like it did in January.
I am in at .85 on contracts (strike of $50) expiring in December of this year. Its just a ticking time bomb at this point, best to sit back and relax.
Sincerely,
Chillznday