Hey guys,
Today we are going to be looking BlackBerry's ($BB) recent developments. $BB is a buy for the long term hold with massive upside potential. Let me show you why.
Thesis: Blackberry's dual business model.
Once upon a time the company BlackBerry was known for its cell phone line. In the mid 2000's BlackBerry held close to 50% of the U.S cell phone market. In the late 2000's the handheld phone market shifted and Smartphone's marketed towards business consumers exploded, leaving $BB behind.
$BB had to evolve its business model. Companies such as $AAPL (Apple Inc.) had dethroned the once dominant phone manufacture. As such in the early 2010's $BB would begin to shift its business model to catering to cybersecurity and privacy.
$BB would double down on R&D while also marketing its products towards government officials. Under the Obama administration several key officials would be given BlackBerry phones due to the phones cyber protection. Now in the early 2020's $BB is poised to become a dominant threat again. This time not in hand-held phones, but rather in all internet access points.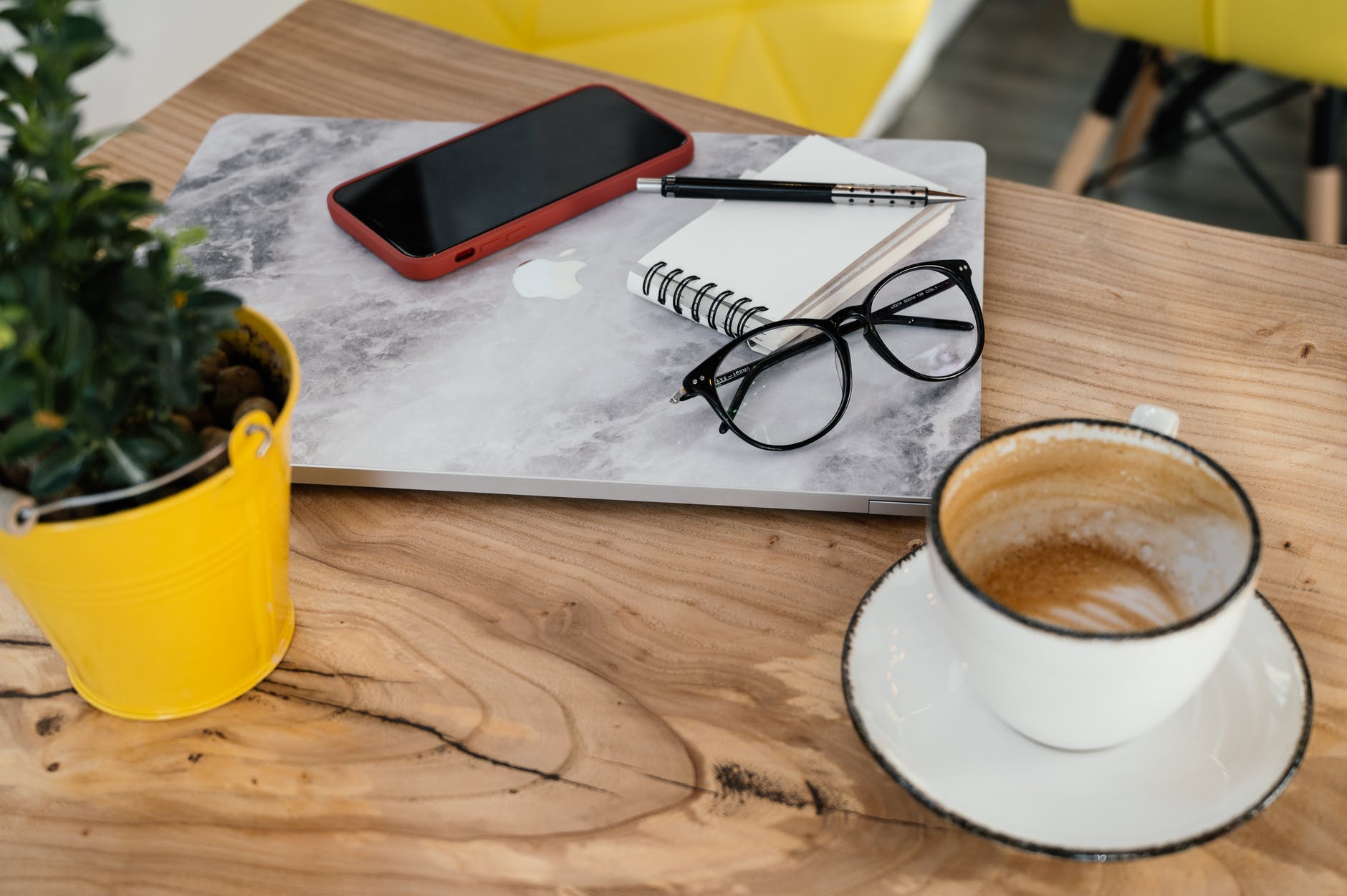 First Business Model
First, Software and Services. $BB has heavily invested into cybersecurity software that aims to be the most cost effective solution for both retail and business consumers. How $BB remains so cost effective is due to the massive R&D expense on business artificial intelligence. This smart AI lowers the overhead needed to maintain this technology while also allowing $BB to innovate off collected data.
Second Business Model.
Second, Licensing and other services. Much like in 2008 $BB still maintains a diverse phone portfolio that is centered around handheld operating systems and secure communications. However now in 2021 $BB's patent portfolio has exploded to include software and cyber-protection for several key sectors such as automotive and data science. In 2020 this selective licensing and selling of software/patents was 23% of $BB's revenue.
The Key ingredient that will cause $BB to explode.
$BB over 2020 has invested heavily into a new segment of its business called "BlackBerry IoT." The acronym IoT stands for "Internet of Things" and it means just that. $BB is attempting to set its business up to provide all cybersecurity solutions at a cost effective rate for everything that connects to the internet.
This is an ambitious goal. $BB will succeed however due to three main reasons.
Funding is secured and recurrent under the second business model. (Licensing and selling patents).
Because of $BB's investment in business AI the overhead on the company is small in comparison to other tech giants. This allows $BB to invest in more R&D for its new IoT business plan.
The man leading this new $BB IoT is industry veteran Mattias Eriksson. Who comes with over 25 years of smart AI executive networking in NA, EU, and Asia.
First, Focusing on Mattias Eriksson. What makes a good business is funding, product, team, and most importantly connections. Its rare to find an executive that brings more than one of they key facets to the table, Mr. Eriksson brings all four. That is why on 06/28/2021 $BB gave Mr. Eriksson 117,187 shares of $BB to in annual instalments concluding in 2024.
Eriksson brings with him a huge resource list for $BB. Most importantly Eriksson comes with an extremely large global team that is heavily involved in the emerging fields of data science, geospatial information systems, and cyber security. Further, this team brings with them their own networking and skills that further establishes $BB as a leader in business AI software solutions. I highly recommend looking at Mr. Eriksson's LinkedIn profile to see just how extensive his background is.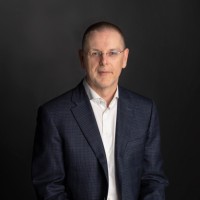 Second, looking at how $BB has positioned itself for 2022 and beyond. It is no secret that every year we become more and more connected to the internet. Phones auto update, computers log our info, applications sell our data. This is showing no signs of slowing down.
$BB has invested heavily into creating and marketing products that protect against loss of privacy or information to these emergent services. Both multi-national companies and sovereign nations will be looking at protection services, services that $BB leads the way in providing. These services are already in use and generating revenue for $BB. For example, $BB's QNX services currently is installed in 175 million vehicles and counting. (Citation: https://blackberry.qnx.com/en/software-solutions/embedded-software/connected-autonomous-vehicles)
As such the future looks bright for $BB. Let's now look at how you can profit from it.
Setting up the Trade
This is a 1-3 year trade. Don't aim to flip this overnight, with the recent pumps its possible but don't rely upon it.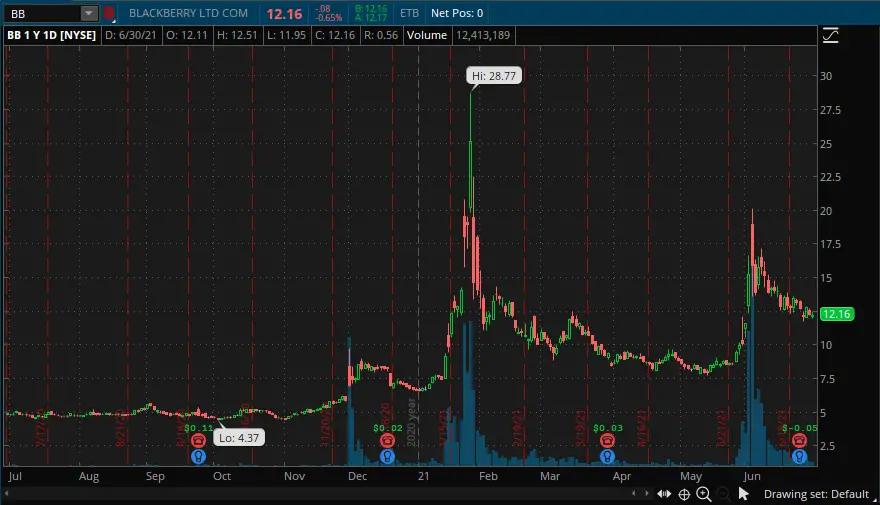 Ever since retail traders got ahold of $BB there have been two massive run ups in price. The first was in January of 2021 when the heavily shorted $BB got a residual pump from the events of $GME. The second was in June later that year when $AMC exploded and again $BB got a residual pump.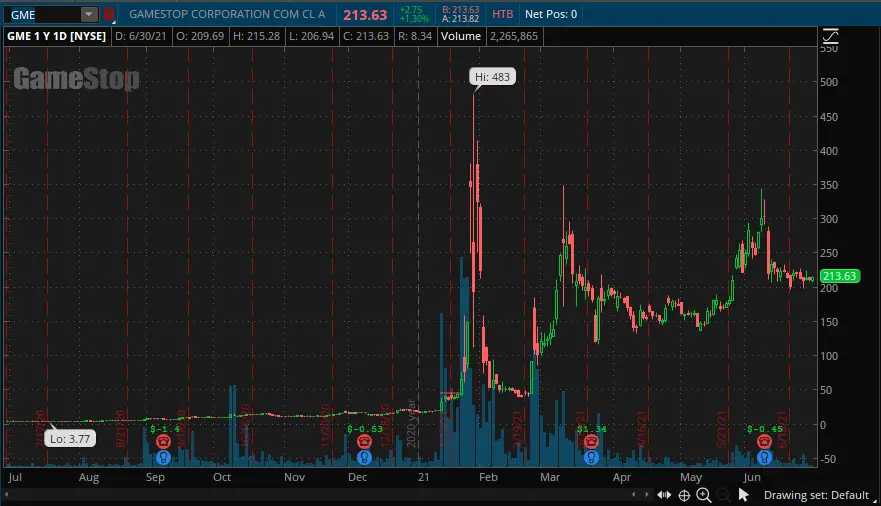 This means that there is massive upside potential currently on $BB through this residual pump affect. Further, $BB right now is trending downwards but at a very slow pace. This is because the market as a whole is predicting that there is a good chance that $BB can run again. Below is the option statistics for 06/30/2021 on $BB that demonstrate this.

Position
We will see a pullback in share price to a price between $10-$12 in the near future (1-4 months). This is due to the fact that $BB is overvalued by traditional metrics currently, metrics that don't accurately price in economic potential.
As such I recommend that you either wait to acquire shares in the $10-$12 range or sell a naked option at the $10 strike price. This will net you a bit of premium and the risk is negligible since we are planning on holding for 1-3 years. See below for option chain on $BB.
By strategically selling naked puts on $BB you will lock in your buy position if $BB ever goes below $10. Further, currently every 30 days you will generate $27 by allocating this risk in your portfolio. If $BB trends sideways then you keep the premium and reinvest into $BB.
Ideally eventually you will be exercised and buy $1000 worth of $BB shares (100 shares at $10 price). This process of selling puts starts lowering your risk now by slowly reducing your entrance price by reinvesting the gained premium.
Conclusion:
It is entirely possible that we see a $BB conservative share price of the mid $20's by end of 2023. This means that an investment now will see nearly a 100% return over the next two years. This can further be exasperated by having retail traders pour into $BB like they have done two times in the past.
$BB presents a good opportunity for a person who is willing to have a little risk but chase a very high ROI with a good likelihood of making money in the near term.
As usual if you like content like this you should comment, like, share and subscribe to our newsletter. Every share helps me help others so its much appreciated!
What is the time frame for you short squeeze? Well here is everything you will ever need to know to determine how long it will last.

---

Do you still own a stock after its delisted? How do you sell it? Don't worry the stock is still worth money and here is how to sell.

---

Making 1% a day in the stock market is hard but defiantly doable. Here are 3 simple steps to helping you achieve this return.

---
Until next time, best of luck in your investments!
Sincerely,